WHAT HAPPENS AT CAMP?

Lots of things to do!
Special Interest Groups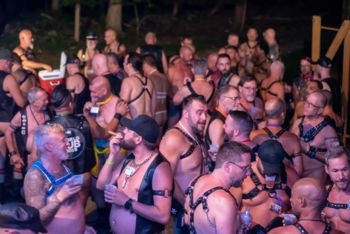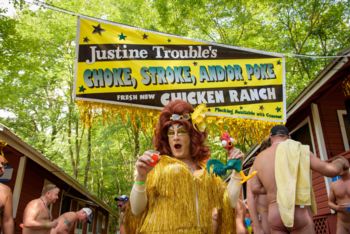 WHAT? WHEre? WHEn? HOW?

August 16 - 25, 2024 in Stroudsburg, Pennsylvania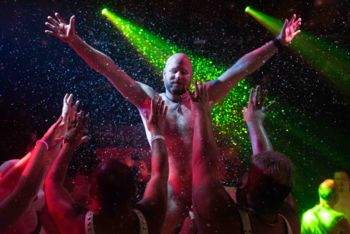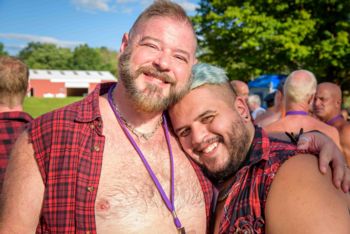 Register
---
There are so many things to do at camp -- here's a sampling of what you can expect:
Sit in on a wide assortment of classes, workshops, and discussions ranging from musical theater to massage basics, from family matters to fetish and kink. There's something for everyone!
Classes are member-led. Are you an expert? Volunteer to give a class in something you love! Return to Top
Compete in one of four contests against your fellow campers!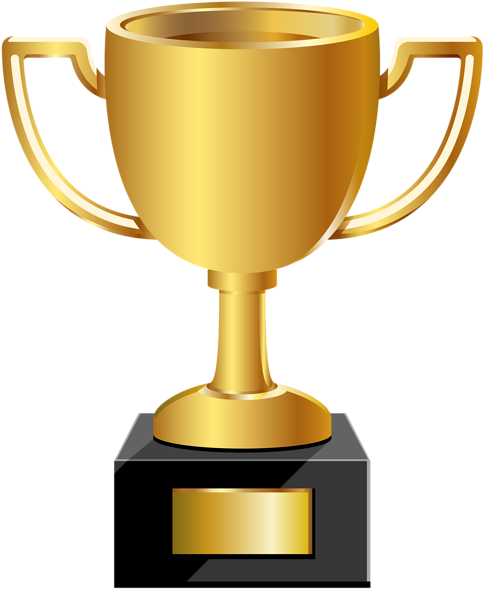 Do you represent all that GNI and nudism is about? Then maybe you're our next Mr. GNI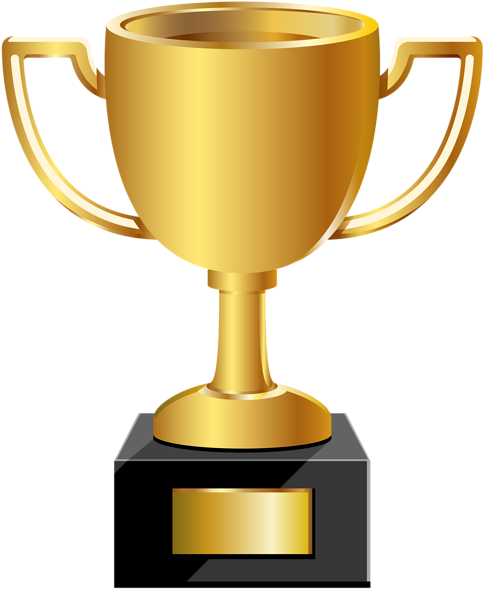 Strap on your best leather gear and compete to represent GNI in the Leather Community as Mr. GNI Leather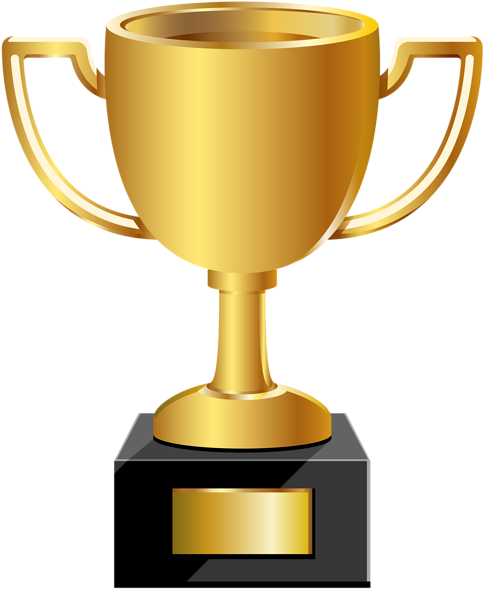 Compete against other bears in games and challenges to be named our next Bare Bear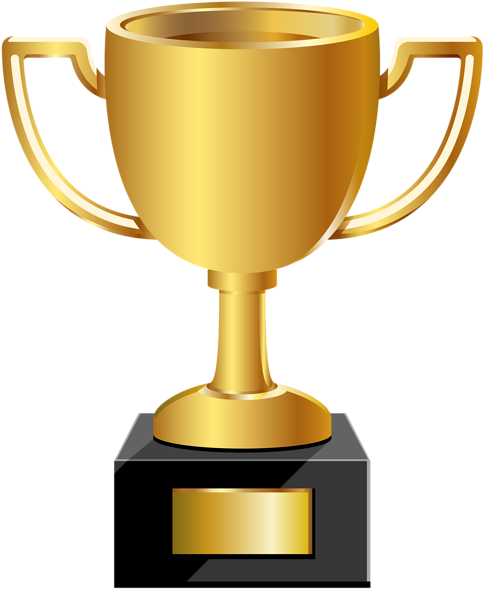 Shantay, you stay, as you dazzle the crowd when you slap on some heels and eyelashes to become Miss Lace Return to Top
Performances nightly from professional acts to in-house contests, or show off your talents in our Talent / Variety Show
Movie nights (with popcorn, of course)
Sing-along at the piano bar Return to Top
Mix and mingle nightly for themed Happy Hours in your most outrageous costumes ... or just stay naked. Either way, enjoy snacks and drinks on us! Return to Top
Save some energy (or take a nap after dinner) to dance the night away in the largest naked dance club anywhere. You won't believe your eyes when you see the barn transform into a magical wonderland of sights and sounds! Return to Top
In addition to all the standard camp amenities, there may also be some add-ons that can be included for an additional cost. These include a "Before Camp" New York City Excursion (cancelled for 2024), whitewater rafting trips (cancelled for 2024), as well as a 3-day Yoga Retreat or Body Electric workshop on the first weekend. We offer our standard chartered bus service to / from camp on certain days along with a linen rental package. GNI also offers a "Camp Starter Pack" which includes a foam seat cushion, beach towel, chap stick, sunscreen, koozie, water bottle, and draw string back pack. Return to Top
You may also be interested in some of our affiliated Special Interest Groups:
GNI's Gathering, aka "naked camp", will be held August 16 - 25, 2024 in Stroudsburg, Pennysylvania in the Pocono Mountains. Click the "Register" button and start making your plans to attend! Return to Top